Market research, simplified.
The world's best expert networks and survey providers
- all in one platform.

See how Inex One works.
Market leaders choose Inex One. Here's why.
Global reach, local expertise
Work with 25+ specialized expert networks from across the globe.
Full transparency
Get real-time control and overview of spend, usage and compliance.
Smooth surveys
Find the right survey vendor for your project and stay on top of execution.
Automated knowledge management
Build a proprietary library of AI call transcripts and summaries.
"Being able to work with multiple networks in one platform is great - we save a ton of time. Inex One is now our only expert network provider.
We don't need anything else."

Benoit Jacob
Investor at DN Capital
Powerful solutions for your industry.
Streamline due diligence.
Increase productivity by centralizing all research on one platform. Connect team members, bridge silos, and maintain one source of truth across your entire organization.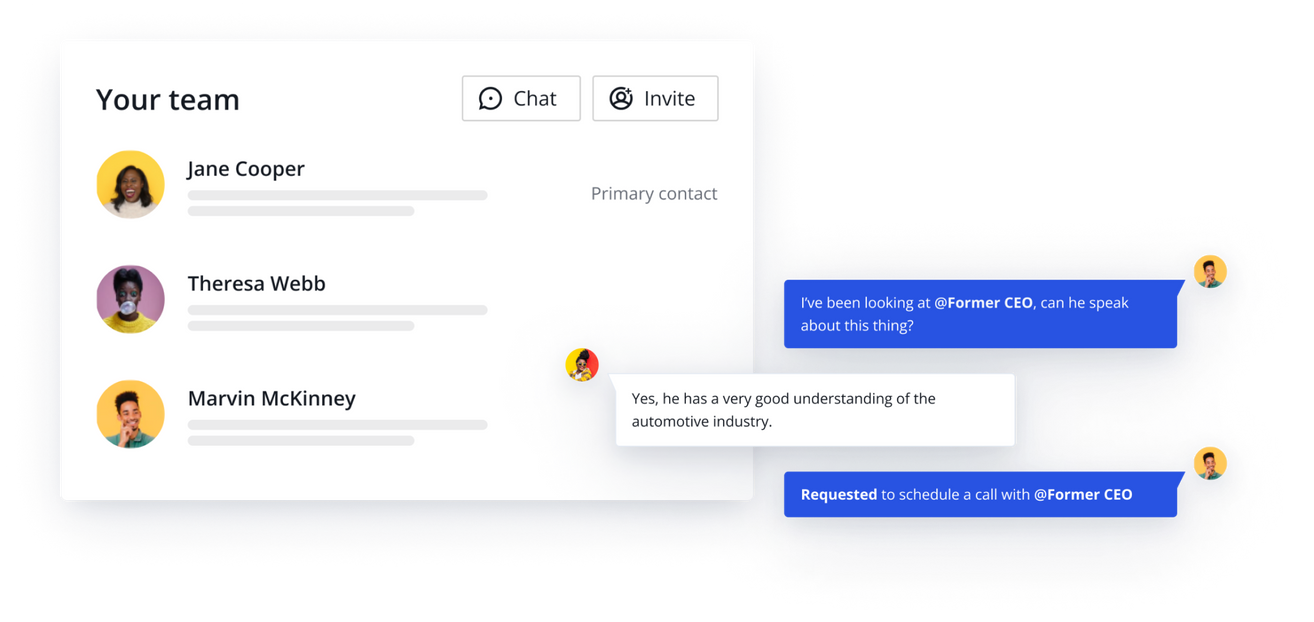 Get all the expert knowledge you need, faster.
Get started in minutes
Create your project, select networks and hit publish. Scale sourcing power as needed, with full flexibility and pricing transparency.
Ensure compliance, always
Shape workflows, your way. Implement rules to match your firm's compliance processes, and keep an eye on project activity across teams.
Never make the same call twice
Automate knowledge management by collecting data from every expert interaction, including call transcripts, notes and ratings.
Simplify your billing process
Save time on admin. One invoice per project, no matter how many networks you've engaged. Plus, easily keep track of spend across projects.
Any business, any size.
Whether you're a global strategy consulting firm looking for a custom built solution or a corporate strategy team looking to do a couple of calls, we've got the solution for you. Inex One accommodates clients of all sizes.
Investment bank reduced ENS cost by >40% with Inex One.
"We quickly saw the benefits of using Inex One."
DNB switched to Inex One to attain a more cost-efficient and flexible solution to their investment research needs. Since partnering with Inex One, DNB has reduced cost for expert network services by more than 40%.
Read full case study
My company already uses another expert network, can we still use Inex One?
Absolutely - you can use Inex One as your only knowledge partner, or as a complementary to other networks. In addition to our specialized expert network partners, and free transcripts, we offer a project management tool to keep your team efficient and productive.
Is Inex One an expert network?
Platform
Getting Started
Expert Networks
Inex One is a marketplace and collaboration tool. On Inex One, you can find and work with some of the world's leading expert networks and survey providers, all on a pay-as-you-go basis.
Why should I use specialized expert networks?
Just think about it this way: You're looking for an expert for a life science project in Japan. Wouldn't it make sense to use an expert network based out of Japan (that knows the region, where to find candidates and how to approach them), and one that is focused on Life Sciences (and knows the industry dynamics and players in the market) to help you with this request? We think so!