25 May 2018
GDPR – finally here!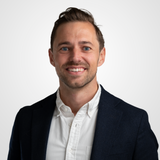 Max Friberg
CEO at Inex One
GDPR changes the way clients can handle expert network personal data. Ultimately, GDPR compliance helps expert networks become more transparent and efficient. Inex One gives clients and expert networks full control of all personal data related to their experts calls.
Even today on May 25th, most users of expert calls are non-compliant with GDPR (and, by the way, with the former laws on privacy and personal data).
Emailing and manually aggregating experts' data temporarily (e.g. during an investment project) is OK with Article 6 of the GDPR, under what legislators call a "legitimate interest". Keeping the data in your mailbox and hard drive afterwards is not. Emailing and copying experts' data (e.g. job titles) contaminates your hardware and compromises the rights of the individual.
With Inex One, all expert network personal data is managed centrally and anonymized in accordance with applicable law. This process is automated to remove the risk of human error. By the way, all your confidential data is kept safe on the platform, instead of exposed in emails to expert networks. With Inex One, you're back in control of your data and insights.
To read more about this topic, head over to our blog post series here.