11 Jul 2019
Advice for experts in expert networks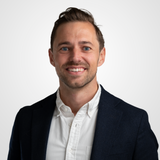 Max Friberg
CEO at Inex One
We've had some great conversations with experts who sought our opinion on the expert network industry. We combined our best replies in this article, to share with a wider audience. It offers advice for experts in expert networks, and concludes with an introduction to the role of Inex One.
There are about 120 expert networks globally in 2021. These include GLG, Third Bridge, Alphasights, Atheneum, Guidepoint, Capvision, Coleman and VisasQ and many more. You can be part of multiple networks at the same time.
How to join an expert network
As a general rule, the expert networks will find you. After all, it's their job. But you can help them to find you, by getting familiar and comfortable with the concept of expert networks, and making yourself seen.
Some expert networks also offer you to sign up directly to them. Check out the Expert Network Directory for the complete list.
Advice for experts in expert networks
1. Identify your expertise
There are innumerable reasons to why a client wants to do an expert call. Most commonly, however, they want to assess the state and development of an industry. This includes assessing the value chain of suppliers/customers, and competitors in each.
Think through what insights/ experiences you have from different companies' products/services. Have you evaluated them as a customer, or competed with them as a salesperson? What brand names in your industry are you familiar with? Most people don't consider themselves "experts" of something before getting recruited by an expert network. However, any work experience can count as expertise for the right client.
2. Make yourself seen
Once you have identified your main areas of expertise, make yourself seen. Update your profile on professional networking sites (e.g. Xing, LinkedIn, Maimai and Viadeo) with an informative description of what you did.
Describe what type of widgets you worked with or evaluated, what regions you covered, and what tools you have used. Write content-rich descriptions of your experiences, mentioning brands and keywords. However, be conscious to not mention anything confidential.
3. Think through compliance boundaries
Your interviewers tend to have strict compliance requirements, often working for the world's most prominent financial services firms. They cannot use sensitive or confidential information. Furthermore, hearing something confidential may prompt them to quit the call without notice. Sharing confidential information can have very negative effects on many stakeholders. As a general rule, you should err on the side of caution and rather not disclose borderline information.
Identify what information you may share and what is off-limits.

Read and adhere to the compliance terms that expert networks ask you to sign.

If in doubt of whether the information shared is confidential, pause to think. Raise your concerns with the client or simply hang up. Most serious expert networks - including all networks in the Approved Network Program - have a dedicated compliance person that you should alert.
4. Choose an appropriate compensation
The compensations vary greatly between different projects. It depends on the scarcity of your expertise and the urgency of the project, among other things.
Multiple sources indicate that compensation levels vary from $0 to $800 per hour of phone call. Some experts choose not to charge anything for their time, since they just enjoy the conversation. Others can take significantly higher compensation. Most experts seem to charge between $100 to $500 per hour (Quora, Cadence Translate and Quora again).
Choose an appropriate rate (a high rate might lead to fewer expert calls), and remember that it's easy to change down the line.
Additional resources for experts
Below is a selection of the most helpful resources from different parts of the web. If you have further suggestions, let us know!
The role of Inex One - improving the expert network industry
Inex One is not an expert network, but a marketplace and aggregator. We cannot connect you as an expert directly with a client. Instead, we provide the infrastructure for clients to work more efficiently with expert networks. This means that you cannot register your profile with us or promote yourself to clients on our system.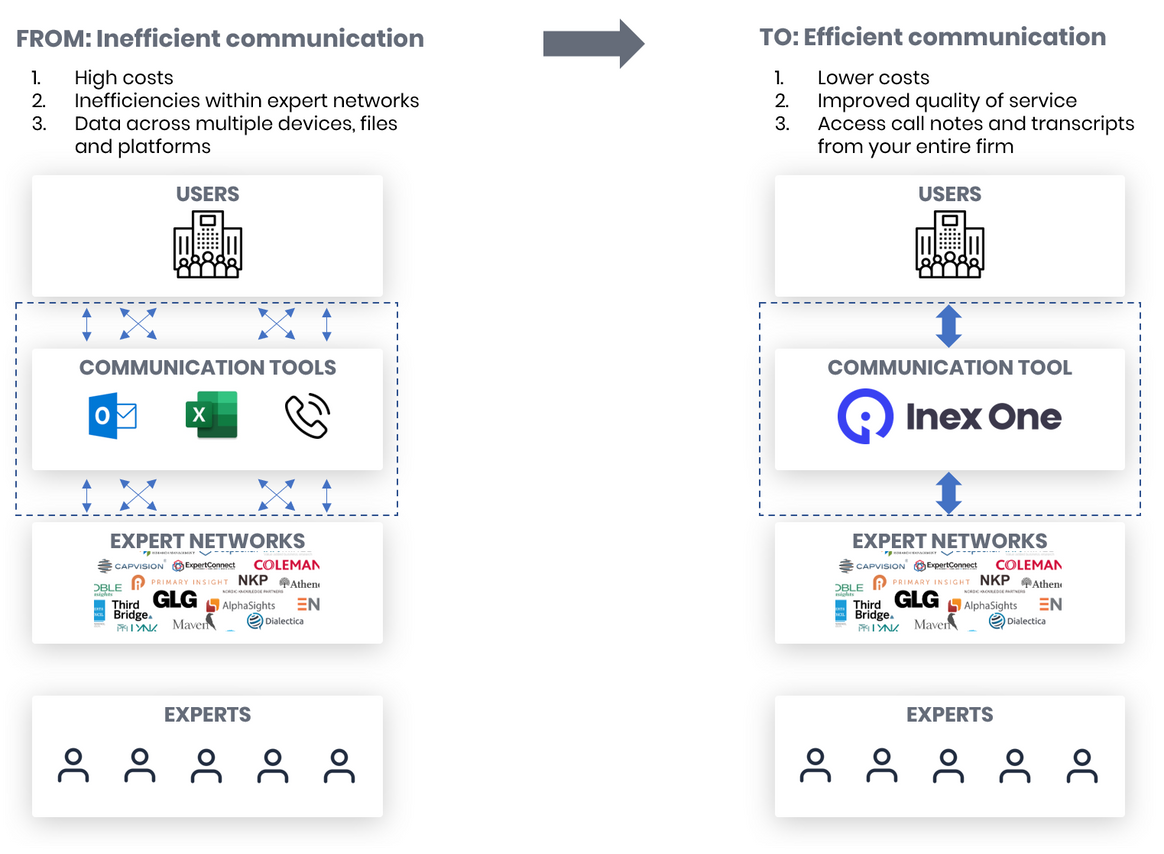 Inex One improves the expert network industry for all parties. We saw that the expert network industry was inefficient and opaque and decided to do something about it. Because of these inefficiencies, clients are paying high costs and make fewer expert calls than they could have.
Inex One improves communication between expert networks and their clients. Since this reduces inefficiencies and costs, it's good for all parties and allows more expert calls to take place. As a result, more well-informed decisions can be made across the globe (and this makes us excited!).