14 Sep 2020
Inex One launches Advisory Board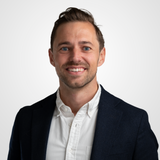 Max Friberg
CEO at Inex One
Today we announce the launch of the Inex One Advisory Board. The advisory board consists of four senior leaders in their respective industries. It acts as a strategic committee to Inex One on business development, compliance and product innovation.
The advisory board members are:
Anders Fahlander - Former Senior Partner and Global Head of Technology Sector at BCG, San Francisco (board chair)

Cornelia Andersson - Former Senior VP, Global Head of Research and Market Data at Blackstone, London

Sara Dillon - Former Chief Research Officer, VP Global Research at General Atlantic, New York

John Woyton - Former Partner and leader of the TMT sector team at Advent International, London
The board members represent the main client groups of expert network services, including consulting, private equity and asset management.
"I am honored to welcome these highly respected and experienced individuals to the Inex One advisory board," says Max Friberg, CEO of Inex One. "They join Inex One at an exciting time as we continue our global expansion. Each advisory board member brings a unique perspective and a deep knowledge about this industry, and they will provide valuable guidance to help us on our mission to make expert calls better, smoother, and more efficient".
Recruited based on their extensive experience in their respective field, the advisory board members will complement Inex One's Board of Directors, led by Johan Lundgren (Advisory Partner at Bain & Company), and Peter Hovstadius (Head of Innovation Office at Novartis Nordics).

About Inex One
Inex One makes the expert network industry efficient. Our digital platform streamlines the workflow between strategy and investment professionals and expert networks around the globe. Join the mission to make expert calls better, smoother and more efficient.