04 May 2021
Case Study: Leading Management Consulting firm reduces time spent on expert calls by 20%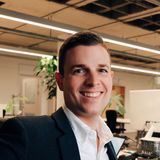 Liam Sturges
Head of Sales at Inex One
Asian markets are infamous for being difficult to source and recruit experts in. Global expert networks often lack the local expertise or language skills needed to identify leading experts in niche fields. The local expert network landscape is very scattered, with several regional champions in the different markets.
An Engagement Manager at the Singapore office of a leading management consulting firm worked on a commercial due diligence for a private equity client. Having had challenges recruiting experts in Asia in the past, she decided to try out Inex One for the project.
We ended up conducting fewer than the initially planned 15 calls, and managed to complete our expert call workstream two days ahead of schedule.
Inex One's specialized networks enabled her team to access local experts in each of the relevant regions. Fast turnaround time and deep local knowledge quickly proved to be a successful recipe, and the team managed to reduce the time spent on expert calls by 20% compared to similar projects in the past.