30 Mar 2021
Choose expert networks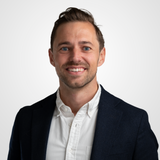 Max Friberg
CEO at Inex One
Market
Tools and best practices
Clients struggle to choose expert networks. They get "a new expert network every week" reaching out to offer their services. There are now more than 100 expert networks in the world. How should you know which one to use?
Inex One helps you select the best expert network for your project. The Inex One project wizard automatically suggests the best expert networks, based on their industry specialization, location, and past projects.
Our COO Josefine wrote an article on comparing expert networks some time ago - we've automated it. When you launch a project on Inex One, our algorithm matches your project to the most relevant expert networks. This ensures that you get the best possible service, from specialized expert networks.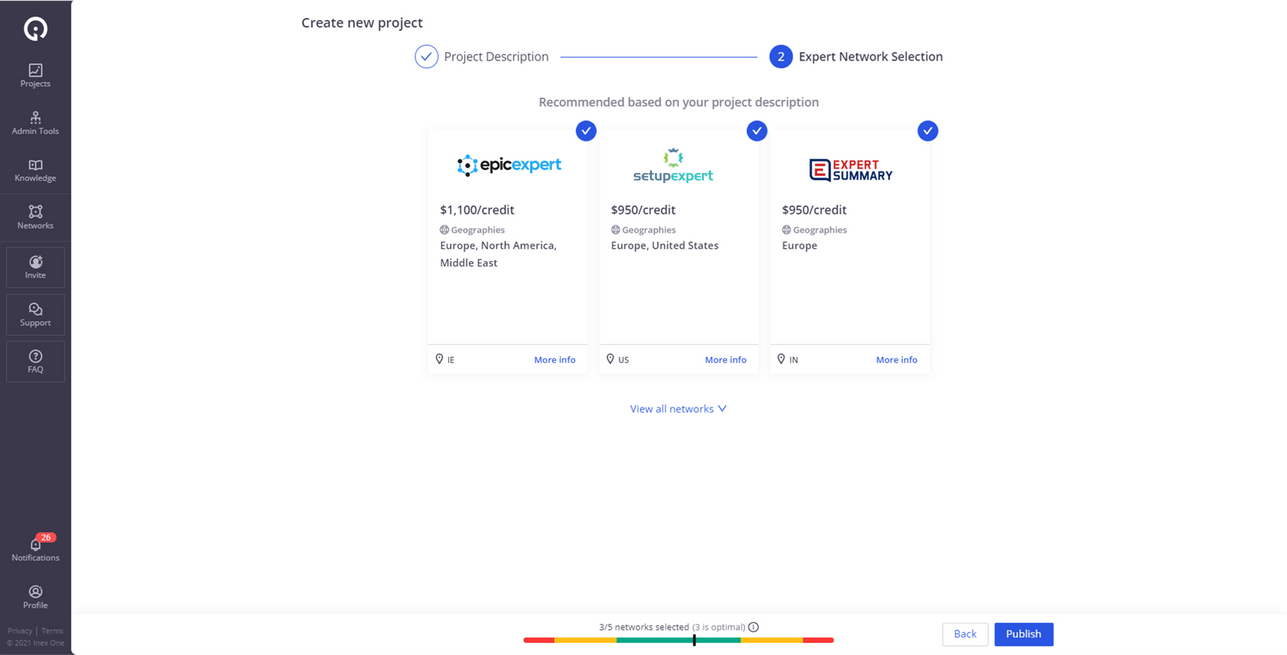 How do I choose expert networks?
The best expert network depends on the focus of your research. When we asked 120+ consultants and investment professionals, they pointed to Dialectica as being the best expert network in general terms. We now take it one step further. We find that the best expert network depends on your research topic. As you switch between topics, different expert networks will meet your needs best.
My personal experience (i.e. how not do do it)
When I was a consultant, my GLG account manager used to send me a huge dump of semi-relevant experts. It felt like she had "downloaded half the internet", leaving me to figure out which ones were the best fit. This was clearly suboptimal.
I was a fairly clueless 20-something, getting "help" from an equally clueless 20-something. It was the blind leading the blind, as we fumbled our way across different projects in different industries.
So much better if my expert network on each case was instead a true thought-partner, helping me avoid spending time & money on irrelevant calls.
There's an app for that
With Inex One, you can access all the specialized expert networks in one place. Manage the entire workflow from project start to scheduling and automated transcripts.

For example, Candour Energy focuses on Energy & industrials, Techspert on Healthcare/ Life Sciences, whereas SixDegrees specializes geographically in China. Work with them all in one place - on Inex One.