08 Nov 2018
Compare expert networks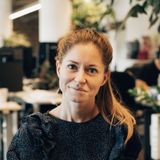 Josefine Vinberg
COO at Inex One
Inex One strives to improve transparency and efficiency in the expert network industry. We work closely with major investment and analyst firms to improve their research workflows. Our discussions have given us great insight into how firms use and compare expert networks.
How to compare expert networks
Consider the following when evaluating an expert network service provider:
Specialization – Does the expert network have internal expertise that can give them in-depth understanding of your request? A specialized network can be a proactive thought-partner, instead of a reactive order-taker.

Geographic footprint – Does the expert network have a footprint in your target markets, with knowledge of the local languages and customs? This will help them to source relevant experts more effectively.

Price and pricing model – Are you required to pay annually up-front, or can you pay-per-use? What is the price per credit, and for related services like transcripts and surveys?

Compliance infrastructure – Does the firm display a commitment to compliance and high professional standards? Can you access their compliance contracts, policies and practices, and do they seem reasonable? Do they help you comply with GDPR when handling data on experts? Integrity Research offers a helpful starter guide here.

Data infrastructure – Is the platform on which expert calls are managed secure and robust? Can you access documentation on its structure, and policies around e.g. data access restrictions, and breach contingency plans?
Inex One gives you access to multiple specialized expert networks in one dashboard, under one single contract. Contact us to learn more, or visit the Expert Network Directory for an ever-growing list of all the networks that we come across.
Major investment and analyst firms use the Inex One EMS to manage their expert networks in a secure one-stop-shop. The EMS helps them save time and money, while improving compliance and data integrity.