21 Sep 2021
The Expert Network Aggregator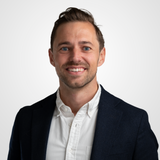 Max Friberg
CEO at Inex One
Inex One - the Expert Network Aggregator
We coined the term "expert network aggregator" when launching in 2018. Our idea back then was for clients to implement Inex One "onto" their expert networks, whether those firms liked it or not.
Having worked at both client and expert network firms ourselves, we thought an expert network aggregator as a great solution for the industry's woes. Clients agreed and started using Inex One. However, the largest expert networks did not want to collaborate. They turned down their own clients and reverted to an email jambalaya that nobody enjoyed.
Consequently, Inex One evolved. In 2019, we shifted focus from a one-sided "expert network aggregator" to a two-sided marketplace. Today, both clients and expert networks benefit from Inex One, saving hours of time and material costs on each interaction.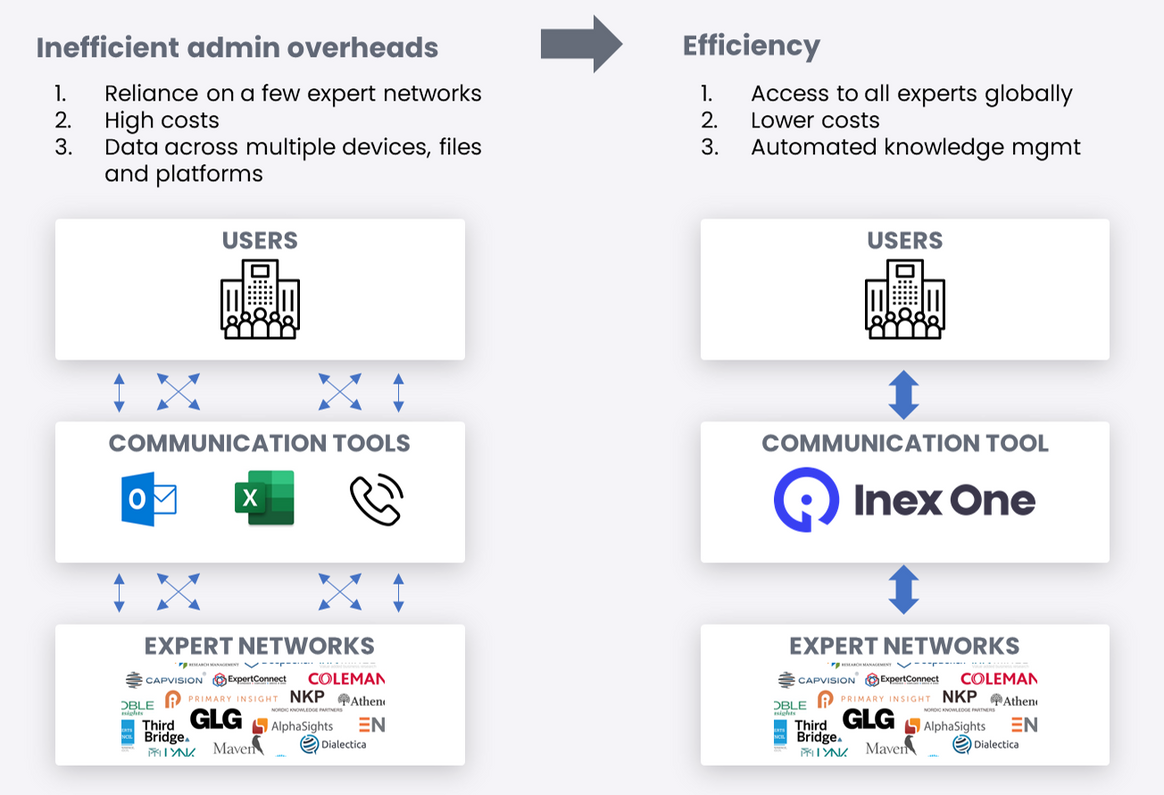 Evolving to the Expert Network Marketplace
The result is far better than what we had ever imagined back in 2018. When all parties benefit, the exchange is voluntary, energized and value-adding. Inex One is short for 'Insights Exchange' - that is an efficient platform where independent actors freely exchange insights. The expert network value chain with Inex One is more efficient than the legacy value chain based on emails. Plus, it's more fun to work with expert networks than against them.
Clients win
With Inex One, you have all expert networks in one portal. This improves:
Quality - White-glove service by expert networks specialized on your project topic.

Speed - Good experts faster, by casting a wide net.

Costs - Efficiency gains translate into >40% cost savings for some.

Workflow - Everything is better, trust me. 😏
Expert networks win
Great clients - You get a direct, personal interaction with clients, who are incentivized to be transparent and fair.

Transparency - You can allocate your efforts optimally across all projects, as you get real-time market share data and progress updates.

Costs - Reduce your OpEx with our productivity tools, and focus on your core business, being an excellent expert network.
Investors, strategy and M&A professionals from all over the world use Inex One to access expertise. The many specialized expert networks on Inex One give you great experts fast, and at a compelling price point.
Do you want all expert networks in one platform?
Try it out here.