13 Mar 2019
Unlocking value: Expert networks in corporate M&A, by David (ex-BCG, ex-McKinsey)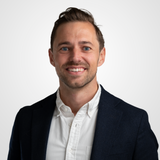 Max Friberg
CEO at Inex One
Interviews
Tools and best practices
– "We've bought 200+ companies since our foundation 25 years ago. Last year it was close to 20."
In his role as Director of Strategy and Business Development at ASSA ABLOY, David Elofsson oversees strategy & new growth opportunities around the globe.
– "We use expert networks to gain deep market insights fast", says David.
In his previous roles at BCG and McKinsey, David led projects with hundreds of expert calls. As an industry professional, he sees DD reports from consulting and research firms, but rarely the underlying data.
"Deal sourcing for an industrial player differs from that of an industry-agnostic PE player: we know our industry in and out. We'd never need to do the same volumes of expert calls, since we know the industry and have many experts in-house. Having said that, I still see a clear benefit in adding perspectives from customers across markets, and from former competitors in markets where we are not yet operating. We also look for growth opportunities in adjacent industries, where external perspectives can really add value to what we have in-house."

David contrasts the use of expert networks in the industry, to how consulting firms use them:
"The big consulting or investment firms use multiple expert networks and will definitely benefit from using Inex One. I think the main benefit for them is to save time and get a better selection of experts. Project leaders will also be happy to see the overview of all experts in one place."
At Inex One, we speak to many corporates that use expert networks. Some rely on one sole expert network to serve all their needs. They are typically locked into expensive prepaid contracts, with poor firm-wide oversight of the usage. In contrast, we met with one major German firm that was using 5 different networks across different parts of their business, each one locally procured(!).
The Inex One EMS offers a single dashboard to manage multiple specialized expert networks. This means access to more relevant experts, without losing oversight of costs and usage. Contact us for a trial.
Previous posts in this series: