15 Jun 2023
Five reasons to choose a marketplace for your next survey project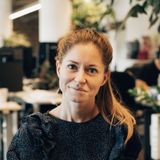 Josefine Vinberg
COO at Inex One
Surveys
Tools and best practices
Insights
Surveys play a crucial role in gathering data and insights for various projects, from commercial due diligence to market research studies. With numerous survey vendors available worldwide, ranging from boutique programming firms to multinational panel providers, finding the right survey vendor can be overwhelming. That's where a marketplace like Inex One comes in. 
Here are five reasons why you want to try a marketplace for your next survey project:
1) Access multiple providers and compare prices
The obvious advantage of using a marketplace is that you can easily reach out to multiple providers and request project quotes. This makes it easier for you to find what you are looking for, compare prices and features, and make well informed purchase decisions. By eliminating the need for individual negotiations with vendors, you'll save valuable time and money.
2) Conduct expert calls and run surveys on one platform
For complex projects that require expert insights alongside survey data, Inex One is the place to go. Beyond surveys, we collaborate with top-tier specialized expert call providers. Managing workflows for projects that collect data from multiple sources can be difficult, but Inex One makes it easy to keep everything organized in one place.
3) Coordinate multiple survey vendors within one project
Are you running a global survey and want to work with survey providers with different geographical expertise within the same project? Or do you just want to buy respondents from multiple panels? Regardless of what your reason is, Inex One allows you to seamlessly coordinate and manage multiple survey providers within the same project. 
4) Find the right vendor and methodology
Navigating the complex survey market can be challenging, especially for those new to survey procurement. Inex One's platform is helpful in finding the most suitable vendor and deciding on the right survey methodology. Our dedicated account managers and survey solution guide you through the entire process, ensuring you find the perfect fit for your needs.
5) Collect all survey data in one platform
Another significant advantage of leveraging a marketplace like Inex One is the ability to centralize all your survey data in a single platform. This creates an internal knowledge library easily accessible to anyone in your organization who requires it (in accordance with your organization's access rules of course!). Having all survey data in one place streamlines analysis, facilitates insights sharing across teams, and eliminates the hassle of managing multiple accounts with different vendors.
Inex One offers a comprehensive solution for your primary research needs, catering to strategy consulting, private equity, market research, corporate sectors and more. With a seamless workstream, access to selected expert networks and survey vendors, and a secure insights library, Inex One serves as the ultimate one-stop-shop. Take advantage of the benefits a marketplace offers for your next survey project - get started with Inex One today!