01 Jun 2022
Podcast: Expert Network Intelligence with Inex One CEO, Max Friberg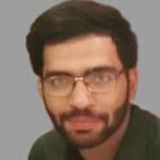 Mudit Makheja
Growth Marketing at Inex One
Events
Interviews
Insights
Inex One has been featured in the podcast PEERSPECTRUM | Journeys in Medicine by Keith Mankin, MD & Colin Miller. The Journeys in Medicine podcast explores the world of medicine with renowned physicians, economists, researchers, businessmen, and more. We are excited to have been invited to one of their podcasts.
Listen to the show on their website or on iTunes.
This podcast deep dives into the expert network industry with our CEO Max Friberg and explores more about how expert networks actually work, what can be gained from these highly specialized conversations, and about Inex One.