10 Nov 2020
M&A in the expert network industry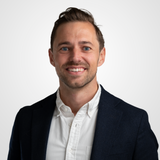 Max Friberg
CEO at Inex One
Expert networks have attracted investments from well-known buyout firms Silver Lake, IK Investment Partners, Permira, Astorg and SFW Capital. The industry seems resilient to the current pandemic, and has kept growing even through 2020. Read our review of all material deal activity (M&A, fundraising) in the expert network industry (this post is continuously updated).
2000's: The US-based industry gets organized
The first expert networks started out in the late 1990's, serving US buy-side firms. For the first decade, the deal activity focused on "where they'd fit". Both investment banks (GS, Bear Sterns, Leerink) and data providers (S&P, Evalueserve, Reuters) acquired or started their own expert networks.
2004
💵 GLG took $30m from Bessemer Venture Partners. At the time, the expert industry was nascent, with only a handful players.
2005
🤝 S&P bought Vista Research for $30m or perhaps $40m. At the time, Vista and GLG were the two leading networks. Goldman Sachs had considered buying the latter, but backed out due to pricing issues and potential compliance liability issues.
2007
💵 GLG took a $200m investment from Silver Lake, at a supposed $875m valuation.
🤝 Evalueserve acquired Nitron Circle of Experts.
🎂 Having passed on GLG, Goldman Sachs started its own network: Vantage Marketplace. Despite this not being an M&A deal - or that the firm never really got off the ground - the website is worth a mention. A blast from the past!
2008
AlphaSights raised €3m from Burda Digital Ventures (today Acton Capital).
Third Bridge (named Cognolink until 2015) raised €400k from angel investors.
2009
🤝 Guidepoint bought Vista Research for $10-13m. S&P booked a $14m loss on the sale.
🤝 Primary Insight spun out through a management buy-out. The firm had started in 2005 as an in-house expert network at Bear Sterns.
2010's: The international landgrab
As the industry grew, new expert networks sprung up. A host of firms emerged in the late 00's, focusing on custom-recruiting on LinkedIn. Some of them (notably Third Bridge, Alphasights, Capvision and Atheneum) went on to become global players, others were acquired. The early years were overshadowed by the US insider-trading probes, and subsequent investments in and standardization of expert network compliance programs.
2010
🤝 Third Bridge raised €1.7m and acquired Epito, a Swedish expert network, for an undisclosed sum.
2011
🤝 Business Connect China (BCC) bought Circle of Experts from Evalueserve, and the small US-based Tribeca Insights. Sum unknown.
2012
💵 Third Bridge raised approx. $4.5m from Beringea at an implied valuation of $35m post-money.
2015
💵 GLG bought back the Silver Lake stake, and took $212m from SFW Capital "at an enterprise value in excess of $700m". Silicon Valley Bank provided a $250m credit line.
🤝 Guidepoint acquired Innosquared, a German expert network, for an undisclosed sum.
💵 Atheneum raised €10m at a €50m valuation from Vogel Business Media and business angels.
2017
💵 Third Bridge raised an undisclosed amount from IK Investment Partners, with support from Permira Debt Managers. IK also bought out Beringea's stake from 2012. The reported share premium account increased by $45m, and long-term debt (>1 year) by $36m.
💵 Lynk (formerly The Straits Network) raised $4m to expand its APAC-focused network.
2018
💵 Atheneum raised €10m from Crosslantic Capital Management.
NewtonX raised $3m seed funding from Third Prime, Switch VC and Xfund.
2019
💵 Lynk raised an undisclosed amount, having previously raised $4m in 2017.
💵 Xperiti raised $500k from IBI Tech Fund and 97212VC, plus $1.2m from New York Angels and others.
💵 Deepbench raised an undisclosed amount from Macquarie Bank, as part of licensing its platform to them.
NewtonX raised $12m series A from Two Sigma Ventures.
2020
💵 February – Techspert.io (UK) raised $5m in a round led by Nauta Capital.
🏦 March - VisasQ (JP) went public on the Tokyo stock exchange.
🤝 May – Uzabase (JP) invested $2m in Enquire (at the time called GlobalWonks).
🤝 July – VisasQ invested $300k in DeepBench.
Both VisasQ and Uzabase are listed in Tokyo, and both firms cited a need for increased global reach and access to better technology as their investment theses.
💵 Sealed Network raised $1m.
The 2020's: Tech innovation and diversification
At the start of the new decade, a number of technical novelties have been introduced, while incumbents have diversified into new products. Inex One partners with many in this next generation of expert networks, matching them with relevant client business, validation, and productivity tech.
2020
The Covid-19 pandemic led to a sudden halt in business for expert networks, and then an unprecedented investment boom that boosted the industry to new levels. All in all, the market grew +10-15% despite the pandemic. Many expert networks raised funds off the back of this.
2021
💵 January - Lynk Global raised $24m
💵 January - Prosapient raised £7.3m
🤝 January - Astorg and company founders bought a Third Bridge stake from IK Investment, investing >$200m in the business alongside the three co-founders.
💵 February - Office Hours raised $5m
💵 March - Arbolus raised $6m
💵 March - Expertwired raised €1m
🤝 August - VisasQ acquired Coleman Research for $102m (still subject to shareholder approval).
💵 August - Atheneum raised a whopping $150m from Guidepost Growth, a firm entirely unrelated to the expert network Guidepoint. The valuation was close to $300m.
💵 August - Inex One raised $3m to continue scaling its global expert network marketplace. As of the funding announcement, Inex One serves more than 200 client firms, working with 20+ top-performing expert networks worldwide.
🏦 August - Capvision filed to go public in Hong Kong.
💵 September - Lynk raised $5m from UBS in a bid to cross-sell UBS analysts as experts on Lynk.
💵 October - Techspert raised £8.8m from BGF and Nauta Capital.
🏦 October - GLG filed to go public in New York.
🤝 October - Alphasense acquired Stream by Mosaic Research. Stream is a content library of transcribed expert interviews, generated in part by Mosaic's analysts, in part by platform users. (Note: Alphasense is a research management system; not to be confused with the expert network Alphasights)
🤝 October - Tegus acquired BamSEC, a research tool for indexing and browsing SEC filings. The deal has many similarities to the Alphasense-Stream acquisition, combining expert transcript content with a tool to index and browse them.
💵 November - Tegus raised $90m in series B from Oberndorf Enterprises and Willoughby Capital. The funds were said to be used for further growth and to broaden the data offering and product suite.
💵 November - NewtonX raised $32m in a Series B led by Marbruck Ventures, an Australian family office.
💵 December - Enquire raised a $5.5m Series A led by Uzabase and Teneo Ventures.
💵 December - Arches raised $1.6m in a round led by Uzabase.
2022
💵 Jan - Xperiti raised <$300k from VersatileVC.
🏦 March - GLG shelved its plans to go public in New York, as funding opportunities turned less attractive for expert networks in 2022.
💵 April - Arbolus raised $15m from Element Ventures with debt funding from Silicon Valley Bank. In the funding announcement, the company said its revenues had tripled in the last year, and the team doubled to 100 employees.
💵 Jan-May - Prosapient raised £4.65 in equity through a series of transactions at a reduced valuation, illustrating the tougher funding climate for venture-backed firms. The company also raised debt from Leumi ABL, seemingly pledging the entire company as security.
💵 May - Expertwired raised €1m from angel syndicate Pop Up Qapital and existing investors MB Capital.
💵 September - Tegus raised a $20m bridge round from Positive Sum.
December - Uzabase was taken private by Carlyle at an EV of JPY 61.4 Bn (~$460m, which was 3.4x sales and 61x EBITDA).
2023
🤝 Jan - Ivy Exec was acquired by market research firm InnovateMR for an undisclosed sum.
🤝 Feb - Xperiti was acquired by Ipsos for an undisclosed sum.
💵 Feb - NetworksX raised $61k at a $7m valuation.
💵 Mar - Techspert raised an undisclosed amount of venture debt in March 2023 from Western Technology Investment.
Aug - Inlightened was acquired by LocumTenens, a staffing agency serving US healthcare providers. Terms were not disclosed.
------
Will we see more investments and deals in this decade? Most likely. Want more insights? Contact us. Want to access the best experts? Sign up here. You might even find me as an expert. 😉