12 Mar 2020
Inex One – The efficient way for (remote) teams to collaborate on expert calls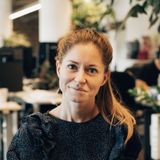 Josefine Vinberg
COO at Inex One
Market
Tools and best practices
The new normal
As the coronavirus spreads across the world, more and more companies advise their employees to work from home. In North America, tech giants such as Google, Apple, Microsoft, Facebook and Amazon have encouraged remote work, while others have gone one step further, and closed down entire offices.
And it's not only the tech companies that prepare their pandemic response. At JPMorgan Chase, 10% of employees were asked to work from home for a day to test the company's remote access capabilities. Global banks like Morgan Stanley, Bank of America Corp and Danske Bank are dividing their sales and trading workers, sending some people to back-up locations to create social distancing between employees. At the global consulting firm BCG, consultants at client sites have been asked not to travel to BCG offices or in some cases pick a "home base" and only work from that location.
For many companies, the sudden urge to promote remote work goes beyond societal responsibility and the concern of employees' wellbeing, and also aims at upholding productivity. Just the thought of having a pandemic virus spread freely across the workforce is enough for the most stubborn skeptic to reconsider prejudices around remote work.
Remote work brings new challenges
A majority of tech companies have a cloud based infrastructure and already give their employees the freedom to work remotely, so for these companies the transition should not be too cumbersome. For companies in more traditional industries such as finance and consulting, readjusting to telecommuting can become a challenge. Not only are employees not used to working remotely, but there are also other operational challenges.
Many of these firms use on-premise software and apps, some installed on local servers and others hosted on the cloud. The most common way to access these on-premise networks externally is through a VPN (virtual private network).
With a VPN connection, it's possible for team members working remotely to route their online activity through a server that connects them directly into their company's network. Unfortunately the granularity and specificity of such access is often far too coarse, and unless these systems are configured meticulously and monitored carefully, VPNs risk granting much too broad and unintended access. As a consequence, this risks exposing sensitive data and increase vulnerabilities. VPNs were made with traditional on-premises security in mind, and not designed for mobile devices, and fully remote teams with varying privileges and access rights.
The other challenge is around information sharing. Email is one of the least secure means of communication in today's digital world, and despite that it's widely used to send confidential information and file attachments.
The business case for working with cloud based solutions is strong. The data remains on the cloud, and is not stored on the local device. There's also evidence that cloud computing can enable innovation, reduce operating costs, increase agility and reduce time to market for new products. 
Smarter collaboration, increased productivity
Inex One is a platform and marketplace that connects businesses with the world's best expert networks. Our cloud based solution makes it easier than ever before to collaborate with your team around expert calls, wherever you are. Teams can use the built in chat to communicate with expert networks, and smart collaborative features to make the selection process of experts more efficient. Administrators and research managers can access usage analytics and build a database with internal knowledge. With Inex One, you have a central place for all files, messages and information, all while being protected by enterprise-grade security.
Mitigation efforts like social distancing through remote work are important to fight the coronavirus. They help reduce the risk of spreading the virus, and will contribute to flatten the coronavirus curve. Protecting vulnerable high-risk groups and reducing the caseload for a healthcare system under increased strain is everyone's shared responsibility. Thanks to the internet, many of us are fortunate to be able to work remotely. And with smart collaborative tools, your teams can stay productive without compromising security.
Get in touch at info@inex.one if you want to know more about how Inex One can help your (remote) team collaborate on expert calls. We'd love to hear from you.
Stay safe,
The team at Inex One