20 May 2019
We made a birthday cake for GDPR
Max Friberg
CEO at Inex One
GDPR has transformed the way personal data is handled. Adapting to it has been costly, but in a little-known niche of the knowledge economy, entrepreneurs are celebrating.
Expert networks and GDPR
Expert networks have become an indispensable source of primary insights for investment research. They arrange phone calls between industry experts and financial firms (private equity, hedge funds and strategy consultants). Sharing personal data is at the core of this business, as investors review and interview many experts per project. That personal data ends up all over: in spreadsheets and emails, on hard drives and cell phones. This is not compatible with GDPR (e.g. the storage limitation principle in Article 5(1)(e) ordains that personal data should not be stored longer than necessary, and needs to be easily identified and deleted if requested by the data subject).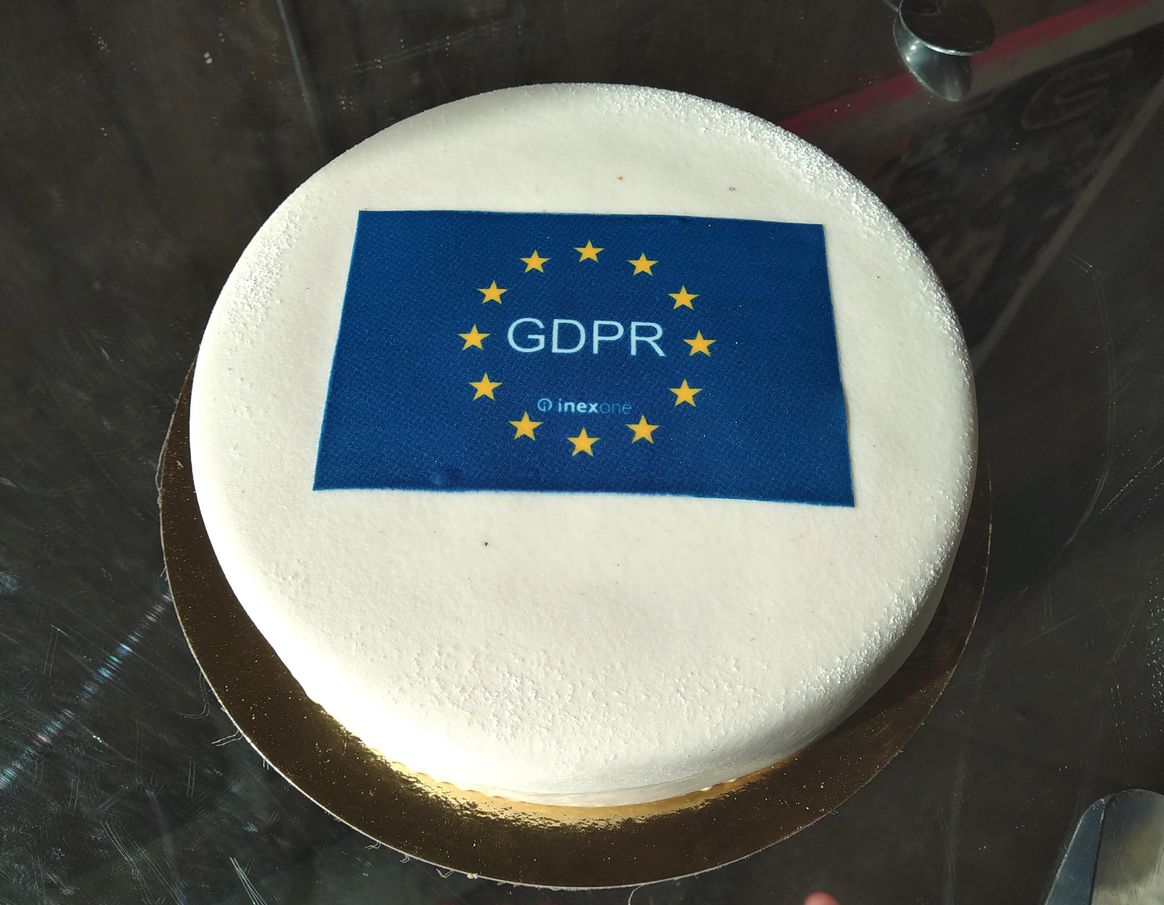 That's the way the cookie crumbles
When we started Inex One, the main pitch was that our Expert Management System saves time for analysts using expert networks. We soon learned that our central dashboards helped Compliance and Research managers analyze usage and protect their firms.
Today, however, GDPR compliance is the first thing that clients ask me about. The regulation became a catalyst for firms to start using Inex One, which is why we celebrate it. Whereas most firms have solved GDPR compliance for their HR, sales and marketing functions; more niche cases such as expert networks have just not been prioritized.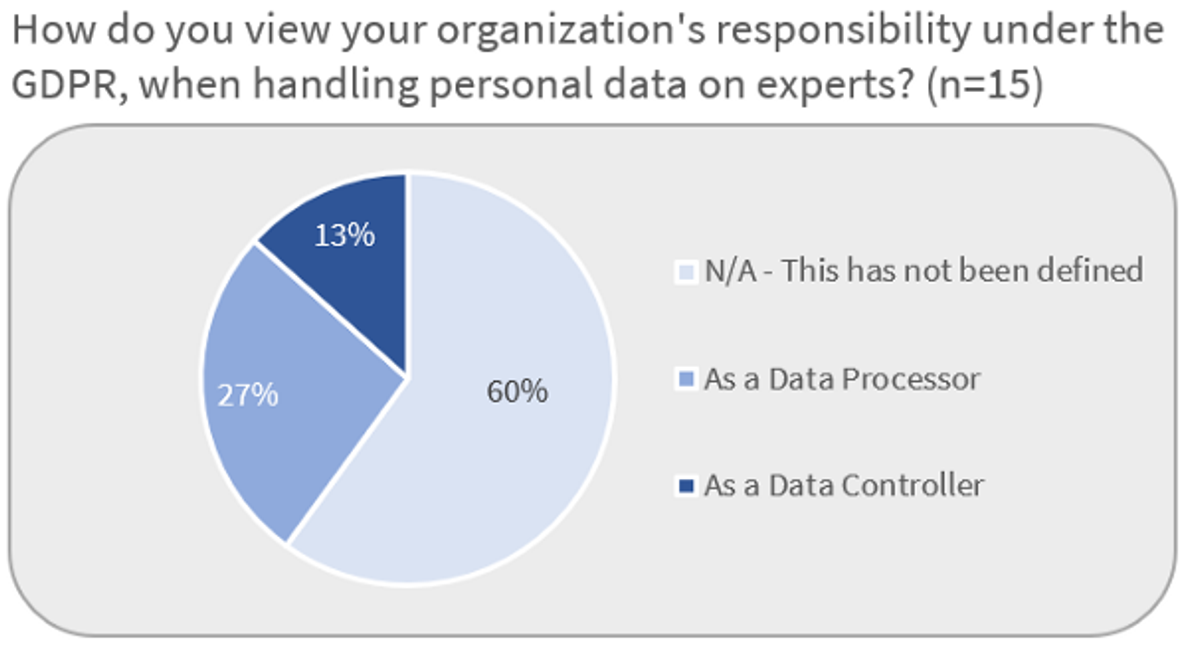 This was confirmed in a small survey that we ran in January, among major users of expert networks. A majority of these firms had not defined their role and responsibilities.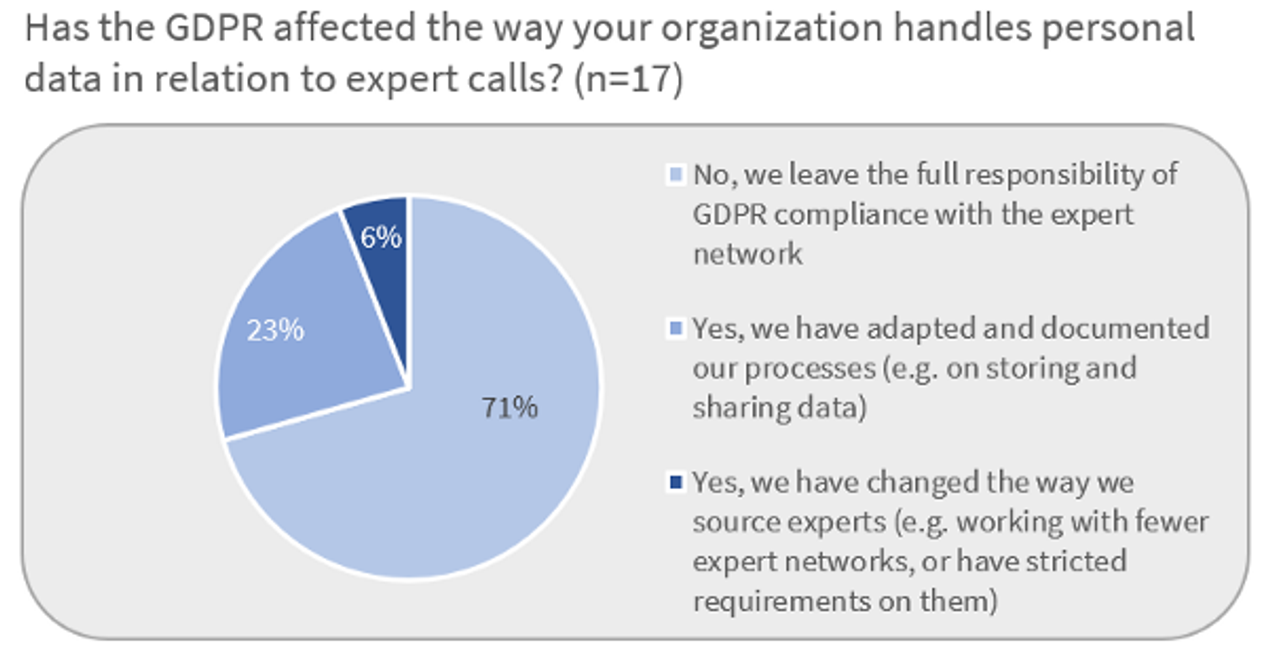 An even larger majority expected their expert networks to solve GDPR compliance for them. This is unsettling, since expert networks have different interpretations of the law.
25 May 2019 marks the first anniversary of the GDPR. The U.S. is developing similar legislation, both on state and federal levels.
How to make GDPR your competitive advantage
In addition to protecting consumers, the GDPR improves data integrity and security for businesses. Just like clean ORs are imperative to surgeons, clean data processing is crucial in the digital knowledge economy. The Inex One Expert Management System helps you meet all GDPR requirements when using expert networks, while also bringing efficiency and cost savings.
Our ambition is to reduce transaction costs for expert knowledge. True to that ambition, we compiled our GDPR perspectives in a new eBook, available here for free. Now that's worth celebrating!