Hedge funds and asset managers
Get unique insights.
Don't rely on stagnant databases when what you need is up-to-date expertise. Get insights from trusted experts, custom sourced by specialized expert networks.

"Inex One allows us to efficiently access an expansive network of experts, streamlining our research and due diligence process. Most importantly, they put their customers first with transparent, pay-per-use pricing, a rare concept in the expert network industry."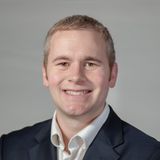 Tom Bachrach
Principal at PFH Capital

Gain a competitive advantage.
Data protection
Conduct a safe exchange of information with enterprise-grade security built into every part of the platform.
Exclusive expert insights
Gather strategic insights, assess value and mitigate risk by leveraging the right insights. Inex One's specialized expert networks connect you with unique experts to match your needs.
Personalized service
Expert network partners and Inex One account managers work with your team to create a tailored research approach and ensure you get all your questions answered.
Compliance, guaranteed
Implement rules to match your firm's compliance processes. Monitor, review and approve all expert profiles in one dashboard.
Investment bank reduced ENS cost by >40% with Inex One.
"We quickly saw the benefits of using Inex One."
DNB switched to Inex One to attain a more cost-efficient and flexible solution to their investment research needs. Since partnering with Inex One, DNB has reduced cost for expert network services by more than 40%.
Read full case study
Industry-leading compliance platform.
Every organization is unique and has different compliance needs. Inex One provides a complete compliance platform that's easy to use and scales with any business.