Back to expert network directory
Techspert
The Techspert expert network was founded in 2015, as a machine-driven expert network in Cambridge, UK. It started out with a broader service offering for life sciences under the name Biotechspert, but successfully pivoted into expert calls and raised venture capital during 2018. Techspert is specialized on experts within life sciences (medical devices, pharmaceuticals, biotechnology and diagnostics). Other healthcare-focused expert networks include FirstThought, Guidepoint, Inlightened, BTHT and Atheneum.
Techspert funding history
Techspert has done four external funding rounds.
Service offering
Aside from the standard expert consultations Techspert also offers data review and appraisal services, expert surveys, and participation in multi-expert focus groups. Unlike the large traditional expert networks, Techspert does not rely on a database of pre-vetted experts. The company states that its AI tools can review profiles of 150 million potential experts from different sources in a matter of minutes, which is 200 times more profiles than GLG's expert pool, the largest in the industry, contains.
In August 2020, Techspert announced a "Feasibility Calculator" to quickly assess the expected number of experts available for every project. If it works as advertised, this tool helps solve a major challenge in the expert network industry.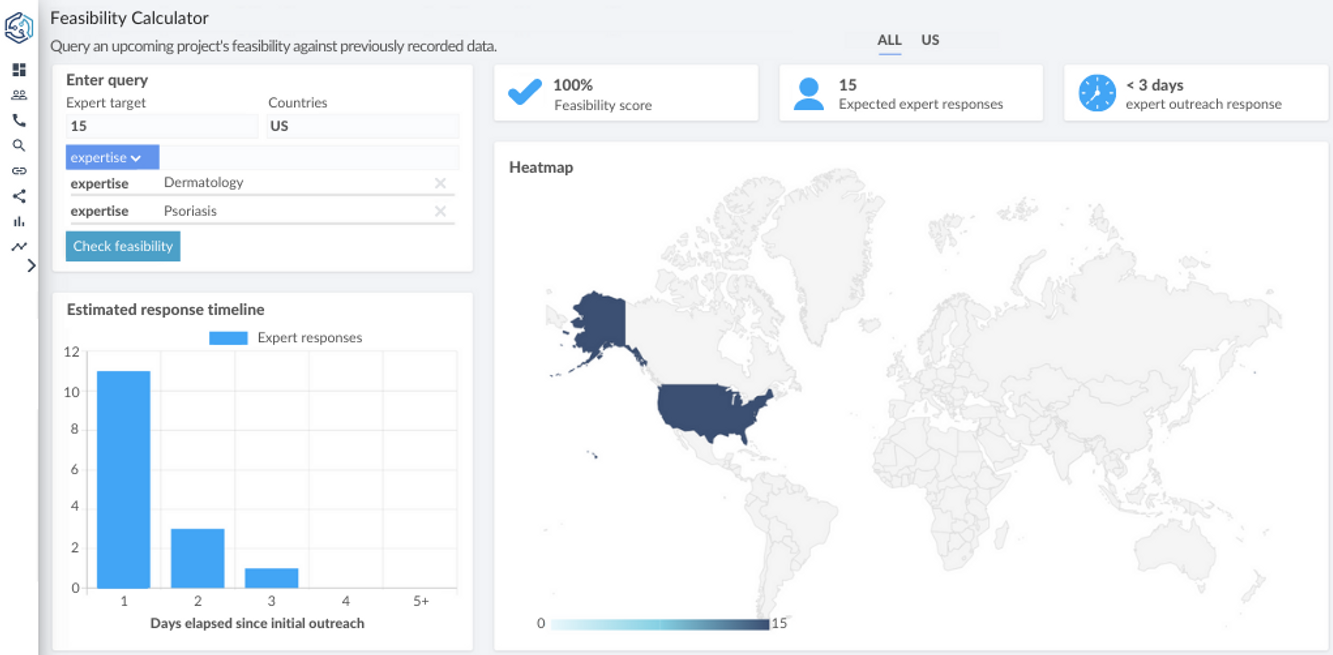 As of February 2021, the firm had 42 employees. That month, Techspert opened its first US office in Houston, Texas.
Learn more about machine-driven expert networks in our AI deepdive: AI and expert networks, or read Techspert's own explainer on AI and ML here.