Surveys
Run better surveys.
Get matched with the best survey vendor for your project. Inex One ensures you stay on top of execution and get responses in a digestible format.

"Inex One has been a game-changer for us, particularly in the niche B2B survey space. We have more than a dozen firms at our fingertips to help us fill sample among hard-to-reach audiences in a short period of time. The platform is easy to use and their partners' data quality is superb"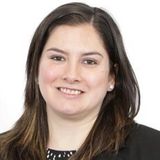 Lynn Pellicano
Director of Market Research at Simon-Kucher & Partners

A simpler way to run surveys
Create your survey project brief, and get matched with vendors.
Compare standardized quotes 
from all vendors, in one place.
Accept a quote, invite your colleagues - and get started!
Get the final report and ask any follow-up questions directly via chat.
Discover
Select your partner from our list of pre-vetted vendors or let our algorithm match you.
Compare
Compare quotes from multiple vendors in one interface. Use the chat to ask any questions.
Execute
Run survey projects seamlessly via a user-friendly interface.
Share
Share important findings with your colleagues. Create an internal survey library.
Surveys from A to Z.
Surveys are an excellent tool to quickly field-test your hypotheses or gain deeper understanding - but there are many pitfalls.
Survey projects are complex! If you lack the right tools, finding the right vendor, deciding on survey methodology and building a survey can be a nightmare.
Let Inex One's digital survey solutions guide you through the entire process. Gain impactful insights, more efficiently.
Get smart about primary research.