11 Jul 2023
Inex One Introduces AI-Generated Transcript Summaries, Empowering Time-Efficient Transcription Analysis
Inex One, the leading marketplace for expert networks and survey vendors, today announced the launch of Transcript Summaries, a new feature powered by artificial intelligence (AI). With this innovative addition, Inex One continues to empower its clients by providing a comprehensive suite of tools to enhance research efficiency and deliver actionable insights.
Transcript Summaries are a game-changer for investment, consulting, corporate, and market research professionals, offering significant time savings. Powered by industry-leading artificial intelligence systems, Inex One now generates concise summaries of full call transcripts within minutes of the call being completed, allowing users to quickly extract key information and focus on strategic decision-making.
The benefits of AI-Generated Transcript Summaries are manifold:
Time-Efficiency: With the power of AI, Inex One eliminates the need for manual transcript analysis, reducing the time spent on reviewing lengthy recordings.

Actionable Insights: Inex One's Transcript Summaries distill complex conversations into key takeaways, ensuring that critical information is readily available for decision-makers.

Collaboration Enhancement: Transcript Summaries facilitate collaboration among teams by providing a common reference point that can be easily shared and discussed.
Inex One clients can now experience the power of AI-Generated Transcript Summaries on both new and existing projects, seamlessly integrated into the platform.
Transcript Summaries open up a world of possibilities for our clients," says Philip Stahl Hansen, Chief Revenue Officer at Inex One. "The ability to quickly distill key insights from call transcripts is a game-changer. It empowers our users to make data-driven decisions more efficiently and enables them to spend more time on strategic analysis and client interactions.
You can access Transcript Summaries by signing up to Inex One here.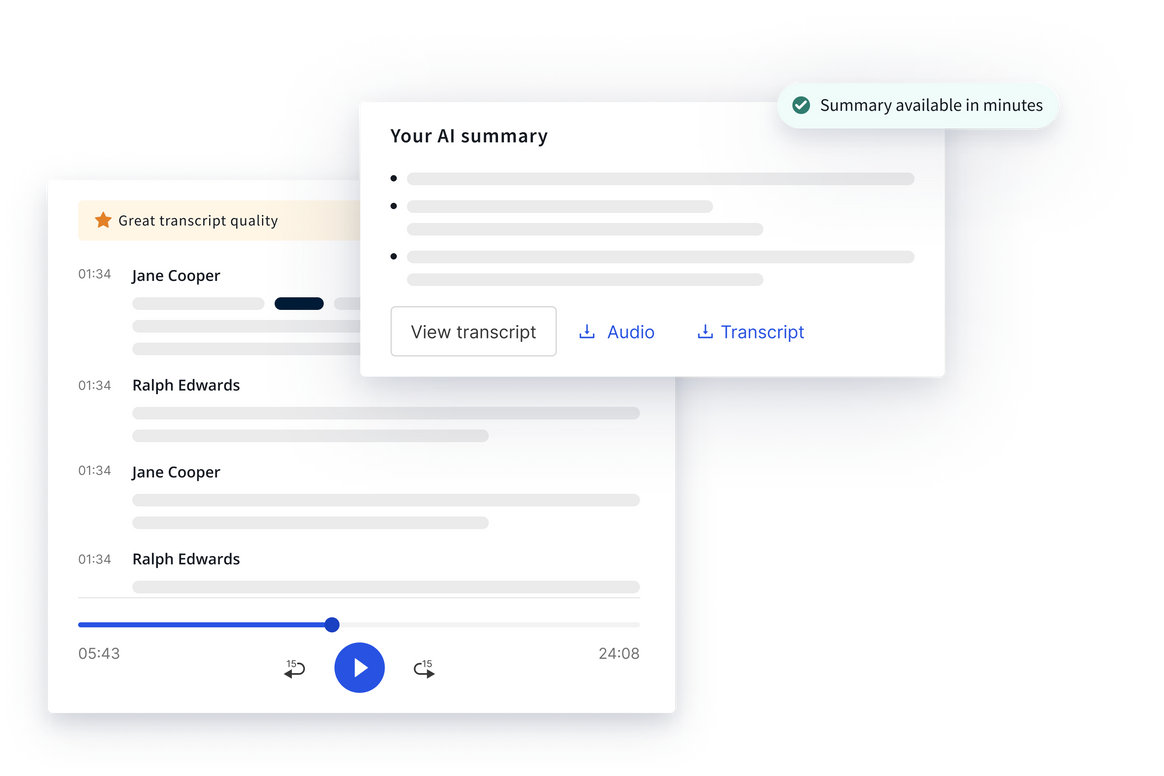 About Inex One
Inex One is a leading digital platform and marketplace that connects mid-sized strategy consulting firms, private equity firms, corporates, market research firms, asset managers, and other professionals with specialized expert networks and survey providers worldwide. Trusted by clients globally, Inex One offers and unparalleled user experience, streamlining the management of expert calls and delivering valuable insights. For more information, please visit www.inex.one or contact us at info@inex.one.