18 Dec 2018
Official launch of the Approved Network Program (ANP)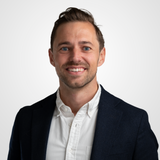 Max Friberg
CEO at Inex One
This text is part of a press release published on 18 December 2018. Inex One, the global Expert Management System (EMS), today announces the launch of its Approved Network Program (ANP) and for selected expert networks.
The Approved Network Program (ANP) is a partnership program between Inex One and selected expert networks. The program allows clients to access specialized, high-quality experts from multiple networks in different niche industries and geographies, in one digital platform.
The ANP is an extension of the Inex One EMS, launched earlier this year. The EMS is a SaaS platform for procurement and administration of expert network services, allowing clients to manage all of their expert network suppliers within one closed ecosystem. Clients can now work with both their existing vendors, and ANP members, jointly in one place. Clients may also skip their existing vendors altogether, as the ANP members represent expertise from around the globe at attractive rates.
The ANP will further strengthen Inex One's position as a digital aggregator, providing clients with a wider selection of suppliers, and expert networks with access to new demand. The ANP members get business from clients they did not work with previously, and can thus grow their business.
Over the last decade, expert calls have become a top source of information for investment research. One million calls are estimated to be conducted annually, resulting in a global market size for expert networks of $1bn.
If you are an expert network and would like to join the Approved Network Programme, contact us. If you are looking for expert insights and would like to work with ANP networks, get started here.
Read our primer on Expert Networks here, or see the FAQ about the EMS here.
Read the full press release here.